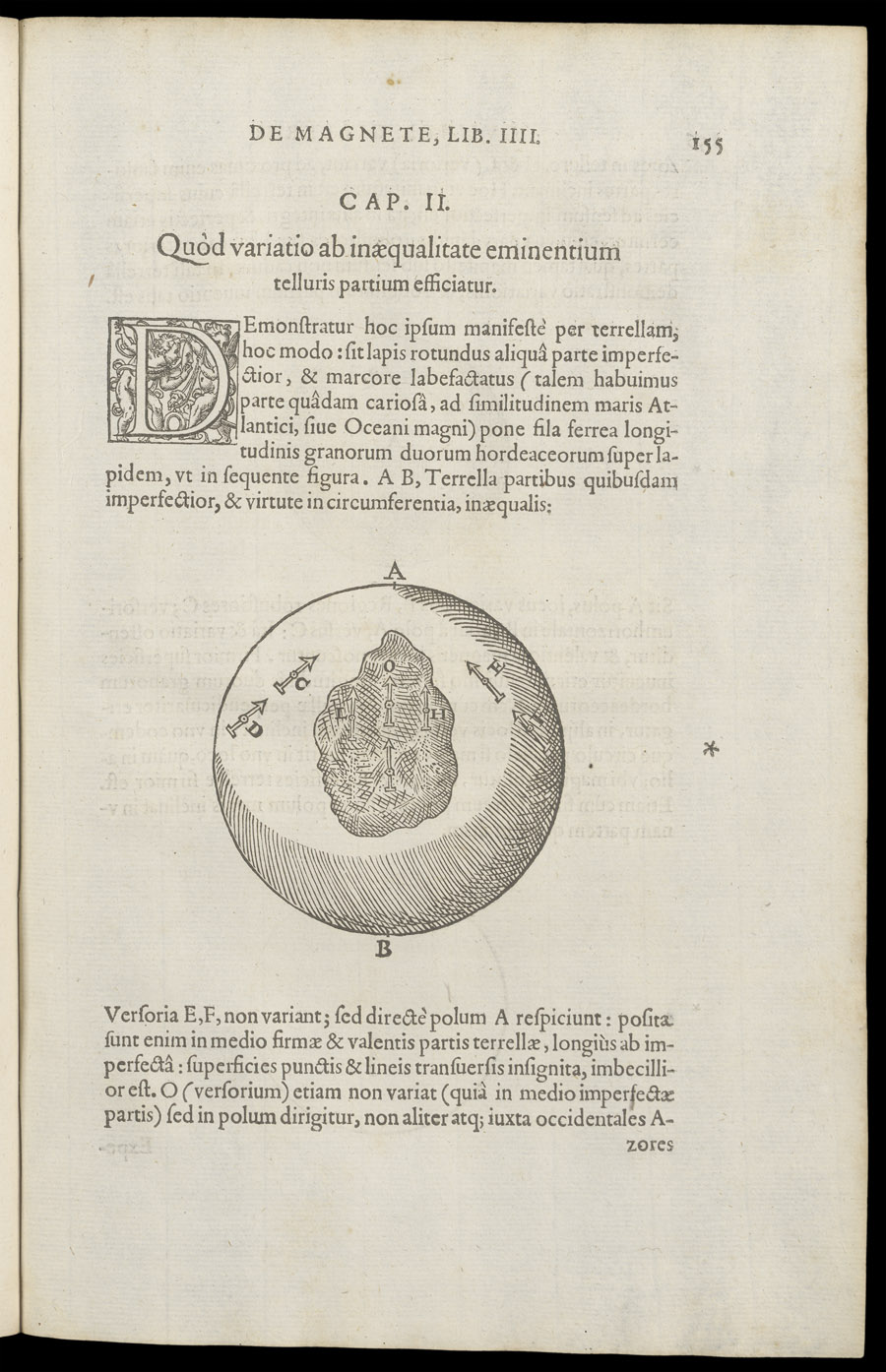 [ZB Magnet 2] William Gilbert, De Magnete (London: Petrus Short, 1600), Zentralbibliothek Zürich, Alte Drucke und Rara, XVI.28, p. 155.
AB is a terrella imperfect in parts and of unequal power on the circumference. The needles H and L vary, because they are placed in a decayed part and incline towards the sound parts (where the needles C, D, E, F are placed). Needle O does not deviate because it is placed in the middle of the decayed part.

M.: Gilbert denkt über die Struktur der Erde nach. Er möchte nicht nach schreiben, was andere geschrieben haben, sondern Aussagen treffen, die er experimentell überprüft hat. Weil er mit der Erde keine Versuche anstellen kann, lässt er sich eine Probeerde, eine Terrella aus Magnetstein schleifen. Mit ihr experimentiert er. Er fügt ihr Masse hinzu, nimmt Masse ab, schleift und schneidet die Probeerde. Die Terrella ist ein Probekörper, den er deformiert, um messend zu verstehen. Das ist der Beginn der systematischen experimentellen Forschung.