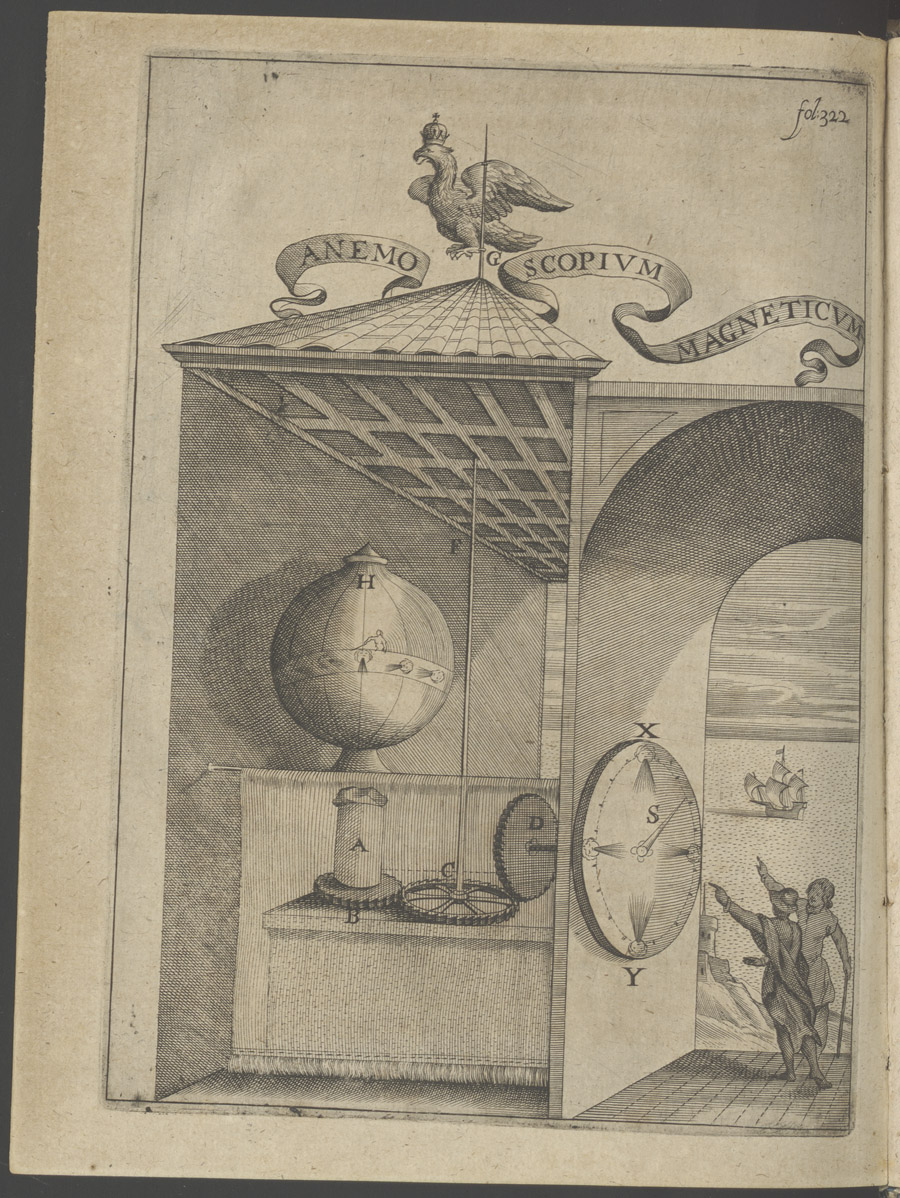 [ZB Magnet 3] Athanasius Kircher (1601-1680), Magnes sive De arte magnetica tripartium ( Köln: Iodocus Kalcoven, 1643), Zentralbibliothek Zürich, Alte Drucke und Rara, Z 113, fol. 322.
*Description by: Joscelyn Godwin, Athanasius Kircher's theatre of the world : The life and work of the last man to search for universal knowledge (Rochester, Vt. : Inner Traditions, 2009), p. 195.
R.: Wer zeichnet wenn x zeichnet, wer stellt das Bild her, das y  im Journal im August  veröffentlichte, wer lenkte die Farben, die in den Beiträgen von z zu sehen sind?
D.: x folgt Relationen, thematisiert im Sichtbaren, was sichtbar ist und was unsichtbar. Die Sichtbarkeit, die Linse, durch die gesehen werden kann, wird geführt von Händen, die nicht von jemanden, der sieht, gelenkt werden. jemand kann vielleicht "sehend" werden, sehen, wenn jemand gräbt, sich freigräbt. Beim Freigraben lässt jemand die eigenen Bewegungen von etwas lenken, was ausserhalb von jemand ist.