Thursday, April 28th, 2011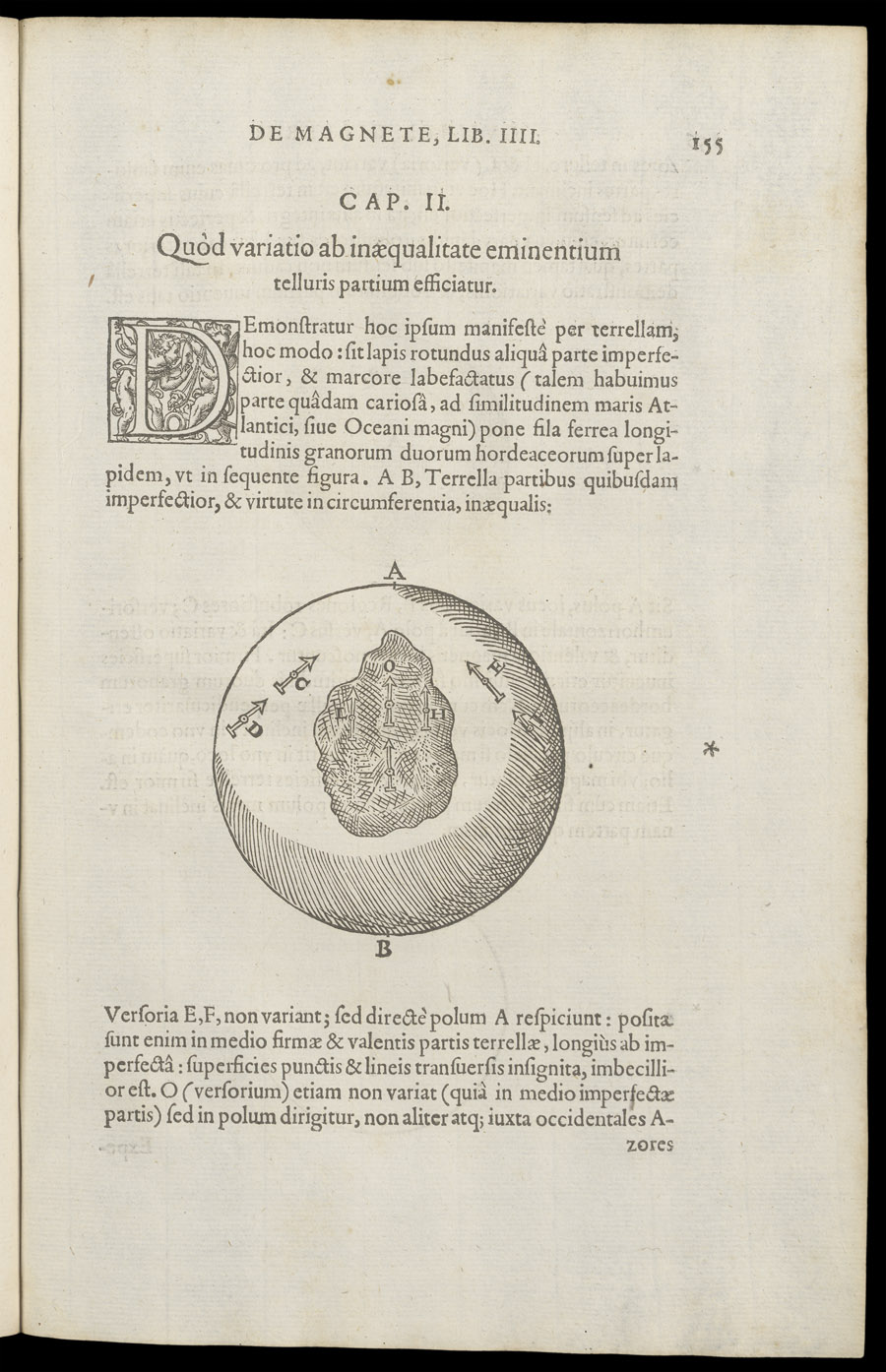 [ZB Magnet 2] William Gilbert, De Magnete (London: Petrus Short, 1600), Zentralbibliothek Zürich, Alte Drucke und Rara, XVI.28, p. 155.
AB is a terrella imperfect in parts and of unequal power on the circumference. The needles H and L vary, because they are placed in a decayed part and incline towards the sound parts (where the needles C, D, E, F are placed). Needle O does not deviate because it is placed in the middle of the decayed part.